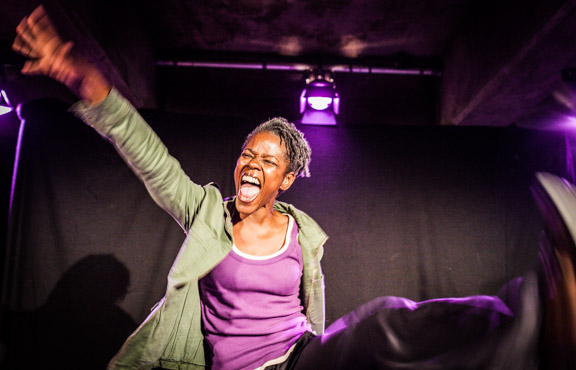 Description
Running Into Me at The Edinburgh Festival Fringe 2014
I sincerely enjoyed working with Littlehouse Media. I found Paddy to be attentive, thoughtful and available throughout my entire experience.  He is very well connected and very well respected in the Edinburgh Fringe community. Everyone I spoke with, from theatre companies in London to the team who ran the press office for my venue (the Underbelly) spoke very highly of Paddy.

Paddy arranged interviews with BBC World Service and other radio shows and he was an absolute LION about getting press in to see my show: Broadway Baby, The List, The Times, The Guardian, The Stage, The Skinny and more. He gave me much needed guidance and counsel – told me on what I should focus, and how not to waste my time.

Paddy is a wonderful person with whom to work. Genuine and sincere and totally trustworthy. Also very generous. I'd work with Littlehouse Media again in a heartbeat! And fully intend to. I'd have been lost at the Fringe without them.
Vickie Tanner, writer and performer of Running Into Me at The Edinburgh Festival Fringe 2014