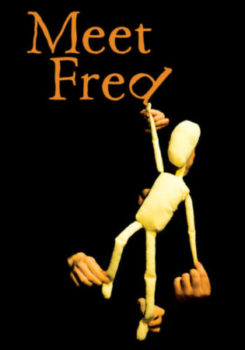 Description
Hijinx Theatre's Meet Fred at the Edinburgh Festival Fringe 2016
Paddy Cuthbert took care of our PR concerns for our 3 week run of Meet Fred at the Edinburgh Festival Fringe. It was a great success, selling out every show and receiving a number of fantastic 5 and 4 star reviews. The success of the show, and in particular our sales, was in no small part down to Paddy's campaign, which secured us coverage in print, on the radio and online.

During the festival Paddy was always on hand whenever we needed him, going beyond his role as our PR representative to offer us advice on where best to market our show, chasing reviews, sharing our information via his own social media channels and generally being a guide for us around Edinburgh to ensure we were always in the right place at the right time for our appointments.

I wouldn't hesitate to work with Paddy again the next time we are able to bring a show to Edinburgh.
Ben Pettit-Wade, Artistic Director of Hijinx Theatre and Director of and Actor in Meet Fred